Excellent Example CV That Will Help You Get More Interviews
The excellent example CV / resume below was produced for Helen Shaw by Bradley CVs for the Guardian Newspaper's CV clinic and shows you how a professional CV writing service can produce an interview-grabbing CV that makes employers invite you to those vital job interviews.
This CV written by Bradley CVs enabled Helen to secure a job with a major UK record label. Below the example CV, we have also included hints and tips on how to produce your own first-class CV.
Excellent Example CV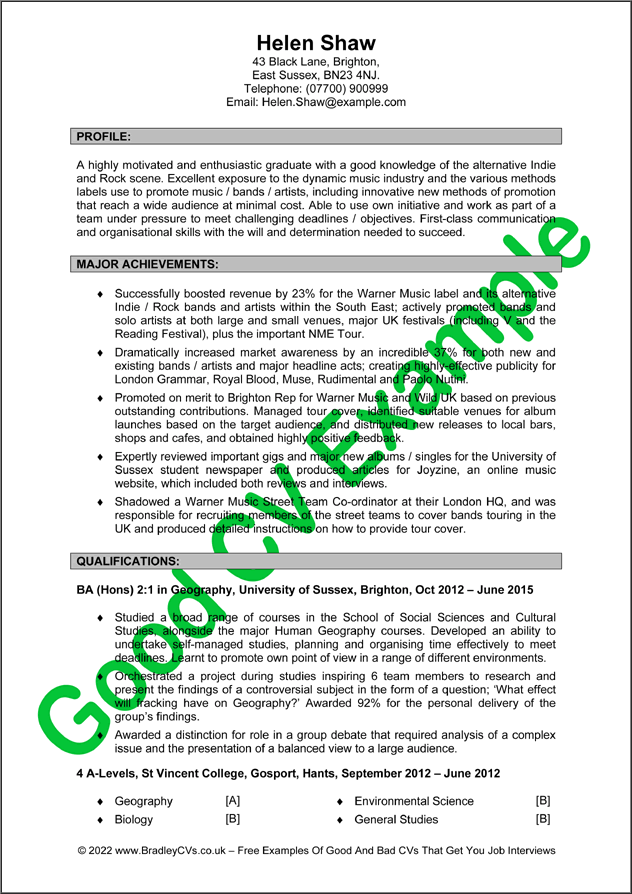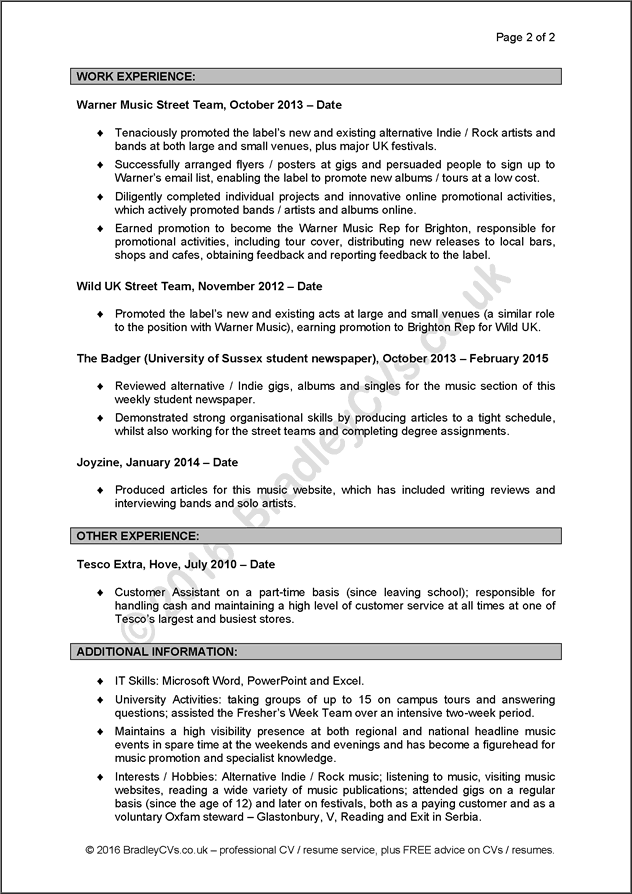 All personal details have been changed above to protect Helen's identity, including her name, address, telephone number, email address, etc. The copyright statement on the example CVs on our website don't appear on clients' CVs.
How We Produced This Excellent Example CV and How You Can Produce a Great CV Yourself
The first thing that you need to do if you want to produce an excellent CV is to identify all the relevant skills, experience and achievements that need to be included in your CV that will impress an employer.
What we did and what you need to do:
How to Write an Excellent CV That Wins You Interviews
After analysing what information needs to be included in your CV, you then need to write a CV that sells your skills, experience and achievements directly to an employer in a way that tells an employer exactly why they should interview you, rather than any of the other job applicants.
Here's what we did to create the above excellent example CV, plus what you need to do yourself if you want to create a great CV yourself:
Professional CV Service / Example CVs:
Further CV Service Pages:
Additional Services: