Customer Reviews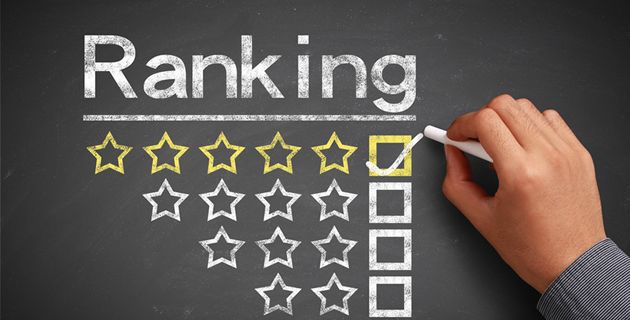 Below, you'll find out what our customers think about our CV writing services and how we've advised them on their job search strategy and ensured they secured the interviews and job offers that they deserved.
"I sent the CV and a cover letter last night after business hours to a large bank; at 9:30 this morning, I received a call from them stating that the hiring manager had reviewed the CV and wanted to schedule an interview.
Assuming they started at 8.00am that means it took only one and a half hours for your CV to have an impact! Thanks again for your help."
-- Brian Smith
"I was very pleased with the CV that Bradley CVs produced for me, and your advice on making speculative job applications led me to apply to Currys.
They offered me a job managing one of their multi-million pound superstores and I gladly accepted. Many thanks."
-- Mr Lewis
"I was made redundant from my previous position and the CV you wrote for me has been very successful and helped me get a job.
In one instance I got into the second round of interviews with a national company on the strength of my CV and cover letter alone."
-- Mr Nicholson
"Just a note to let you know that your CV and consultancy have borne fruit for me.
I've now moved on from Citibank to Abbey National here in Italy.
Thank you for the assistance - you have another satisfied customer to add to your portfolio."
-- Robin Tetlow
"Thank you for the excellent CV - it looks great.
With the last CV you wrote for me I applied for 7 graduate level jobs, obtaining 4 interviews and 2 job offers."
-- Miss Blyth
"I applied for 7 jobs and obtained 7 interviews. 100% success! What more can I say!
I was seeking a career move and your professional CV has helped me obtain a new job with a highly prestigious company."
-- Mr Jack
"Almost three years ago, you produce a CV for me that has worked wonders for my career.
I have been in almost continuous employment over the past couple of years with both short and medium-term posts.
Your CV changed the potential of my career and has led to me being a highly successful consultant rather than just a mediocre one."
-- Martin Ede
"I've got a job! Your CV did just what it was intended to do - it got me an interview.
Sure, it was up to me from then on, but your CV made getting an interview seem effortless!
It was money well spent and I'm glad I made the investment with you in myself.
Thanks to your help and advice on handling my 18-month career break, I've now returned to full-time employment."
-- Chris
"When I received the CV and read through it I was shocked. It was so much clearer and much 'punchier' than my old CV.
Each bullet point was a clear demonstrable achievement worded to make the maximum impact on the reader.
I'm really impressed and have great confidence that my new CV will get me the Network / Systems Analyst job I've always wanted.
In a further update, having sent out about 30 'old' CVs and getting no response, I have now sent out 5 'new' CVs and had 3 responses (within 24 hours).
Many thanks for your SUPER service."
-- Mark Vent
"I submitted the CV on a Friday, had an interview the following Wednesday with HR and 5 interviews later was offered a senior position within the company.
One of the manager's first questions was who produced the CV as it was one of the best he had seen."
-- Keith Carter
"I found that your CV was almost too successful and was having to beat agencies off with a stick!
Your CV was clear, concise, to the point and it scored very highly with everyone I forwarded it to.
"
-- Neil Barnsley
"In a word 'gosh'! On an initial read through this surpasses anything I was expecting. I've taken a couple of soundings from people close to me and am happy to say that each came back and said the CV was a good reflection of me.
I'm still slightly embarrassed by it, but I guess a good CV should be like that. I'd like to say many thanks for your time and effort in producing such a professionally written CV, I was very impressed.
I had previously spent many hours getting my CV into a state that was only a pale shadow of what you produced in such a short time frame.
I now feel very confident that I will be putting my best foot forward when I send this out."
-- Sandra Ashmore
Need to Improve Your CV?
Example CVs:
Other services: