Professional Cover Letters That Really Make Employers Want to Interview You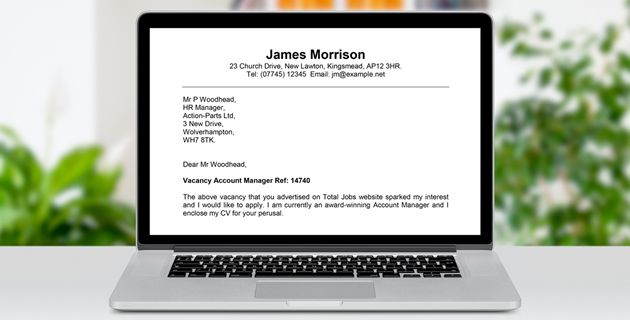 With employers and recruitment agencies receiving so many CVs these days, a well-written email covering letter will make your application stand out. Gone are the days when you can just say in your email cover letter "Here is my CV".
An expertly written cover letter by Bradley CVs complements the professional CV we wrote for you. Your cover letter will clearly link your experience, skills and achievements to an employer or recruiter's real needs. It will demonstrate how you are better than the other applicants and make them want to read your CV.
"The CV and cover letter Bradley CVs wrote for me has been very successful and helped me get a job, after my previous position was made redundant.

In one instance, I got into the second round of interviews with a national company on the strength of your CV and cover letter alone."
-- John Nicholson
What problems might you face writing a cover letter?
Are you able to explain clearly how you can add value through skill deployment?
Can your cover letter whet the appetite of the reader, raise their interest and make them read your CV with eager anticipation?
Do you know how to demonstrate your commitment and show that you really want the job?
Can you address all the above points in your cover letter or do you have difficulty knowing where to start, how much detail to include, the priority to present your points in or how much space to use up?
Like many so-called simple things in life they are not so easy once you start doing them!
If we are already writing a new CV for you it is a lot simpler for us to compose a cover letter simultaneously that complements your CV.
Matching the two documents together not only presents a more professional image to the prospective employer but it also means we can emphasise skills that marry-up with the CV.
Our Professional Cover Letters Can Make You Stand Out
Bradley CVs can prepare a general covering letter, a letter in response to an advert or a speculative letter. You will get an expertly written cover letter that matches your skills and experience to an employer's or recruiter's requirements.
Your cover letter will tell them exactly why they should interview you, rather than all the other applicants. You can order a cover letter separately or at the same time as you order one of our professional CV services.
Professional Cover Letter £69
If you order a cover letter to accompany your CV, then it's

£69, saving £30

compared to purchasing a standalone cover letter for £99.

You can save £100

by ordering a LinkedIn Profile and cover letter at the same time as you order a CV for £118, compared to buying a LinkedIn Profile (£119) and cover letter (£99) separately afterwards.
Your consultant will expertly write the cover letter for you and then email it to you (you can then make any changes you require yourself - note there is no follow-up by your consultant).
Other CV Service Pages:
Our CV Templates:
Our Other Products: