CV Writing Service: Your Frequently Asked Questions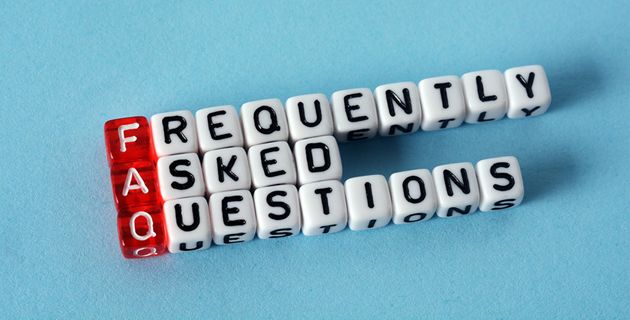 Below, you will find answers to the questions that we are most frequently asked. If you have any questions about our professional CV writing service please contact us.
How long have you been established?
Bradley CVs was established in 1993, which means that we have more CV writing experience than almost any other CV writing service.
My career is very specialised, can I have a CV writer who knows about my sector?
We have successfully written CVs for people from every sector. Our team of highly experienced professional CV writers know exactly what recruiters and employers are looking for in terms of CV content.
The strength of a good CV is not so much listing what you have done, it's more about how you did it and what value you added. This is why we always ensure we gather the quality information we require - by asking you the right questions.
Can you update my current CV?
Yes, we can update your current CV, but this may mean starting again from scratch, depending upon what state your current CV is in and what job/s you are now targeting.
Can you create a CV from scratch?
Yes, we can create a CV for you entirely from scratch. For us, this is just as easy as rewriting or updating your existing CV.
How much do you charge for professionally writing my CV?
This depends on how much experience you have and your budget. For full details about our CV service options (click here) or please contact us.
Do you carry out CV reviews / critiques?
Yes, if you are thinking about using our CV service and you would like us to review your CV first, then please see our free CV review.
You will learn about the fatal mistakes that you've made on your CV that may cost you interviews and how to improve your CV and get more job interviews. In today's tough jobs market you need the best possible CV.
Please note that we are only able to carry out critiques by telephone. The time taken to provide a written and personal CV critique is not economic and will actually be a lot less beneficial for you, because we can only ask you questions whilst we are reviewing your CV on the phone.
Can I see feedback from previous customers?
Yes, there are many unsolicited testimonials from previous customers on our Customer Reviews Page, plus further testimonials on our CV writing services page.
Do you have offices I can visit in person?
No, as we operate worldwide this is not possible. CV consultations are conducted by telephone at our expense. There is no need to meet face-to-face.
Will the quality of my new CV be jeopardised by not meeting you in person?
No, gathering information to produce a CV is not the same as a job interview where it is normally imperative to see the applicant. We are skilled interviewers and can elicit good quality information by asking the right questions during a telephone consultation - in a friendly manner!
I am based overseas in a different time zone, can you still write my CV?
Yes, we are accustomed to working worldwide across various time zones - all we ask is that you are able to converse in and understand spoken English.
In what format do I get the CV and how do I edit it?
All CVs are produced in Microsoft Word format, which is the format required by employers, job sites and recruitment agencies.
This means that you can edit your CV yourself and make any changes you require in the future without having to pay us any additional fees.
My current CV is 6 pages long is that OK?
No, it is unlikely that your CV will be read in its entirety - you only have 30 to 40 seconds to grab the reader's attention. The majority of our CVs are 2 pages in length, 3 pages for highly complex careers in exceptional circumstances.
How can I order a CV?
If you want to order please see our Order Page where you will be able to select which of our services you want to order. You can order by telephone, email or online.
What payment methods do you accept?
We accept all major debit / credit cards (MasterCard, Visa, Visa Debit, Visa Electron, Maestro, JCB and American Express), PayPal, UK cheques and UK postal orders.
Can I pay using PayPal?
Yes, we can accept payments via PayPal. If you already have a PayPal account and would like to pay using PayPal, then please let us know when you place your order.
I want to pay using a friend or relative's credit / debit card, is this acceptable?
Yes, our merchant services provider requires us to obtain verbal consent from the card holder before accepting the payment. In this situation, you will need to have this person available at the time you confirm your order.
What are your terms and conditions?
For full details of our terms and condition relating to both our website and the various services that we provide, please see our Terms & Conditions.
Do you have any other questions?
If you have any questions, then please contact us.
CV Writing Service:
CV templates:
Our additional services: