How to create an interview-winning CV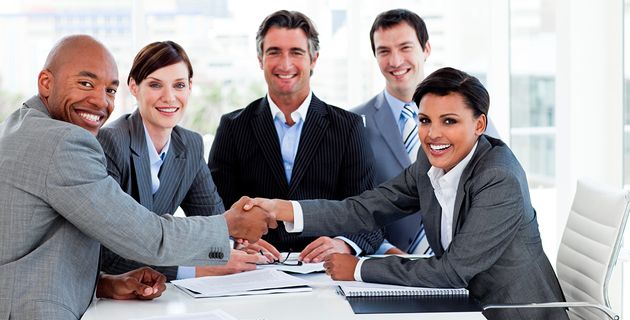 You can share this article by clicking on the buttons below:
Employers will not look at your CV with the same tender-loving-care that you have crafted it with.
If it's a recruiter they will simply say 'will this earn me a fee' and as they are looking to pick the low-hanging fruit they will reject it immediately if the answer is no or I don't think so!
When you read 100's of CVs you speed read the content by quickly scanning from left to right - you are not looking for detail.
Your CV must therefore be a sales brochure, stating the key features and benefits that are relevant to the role you have applied for.
Tell a story that sells you
You must tell a compelling cup-is-half-full story that contains a logical sequence and presents bite-sized chunks of relevant information.
The top of page one is very important as it's normally the first to be read. If it doesn't tell the reader of your relevancy, your CV will be rejected in a mere 30 seconds.
Anything generic that is not personal to you and which does not sell your relevant transferrable skills will just be rejected. Your CV must identify your portable talent and capacity to add value - it must champion your key attributes and make you stand out from rival job applicants.
Where to start - the profile
The profile and your location must act as a relevant handshake to the reader - they must be able to see you are a match to the role being applied for.
Remember whoever reads it will not be looking to do you any favours and will probably have negative preconceptions based on looking at 100's of poor CVs before yours.
Don't include a list of generic skills, tailor the profile to suit the job you're applying for.
Begin with 'An accomplished XYZ', the job title being applied for and then 'mirror' the rest of the requirements stated in the job advert, but don't copy them word-for-word! Leave out irrelevant information, especially when applying for a specific vacancy.
Create stand out achievements that sell you
Underneath the profile there should be some attention-getting achievements. Remember that on a CV these are not conventional events. They are simply demonstrating relevant skill usage with tangible and quantifiable outcomes.
In other words, you have a desired skill and know how to use it to add value. Note, this is not an opinion or a list of duties and responsibilities.
Keep these simple, so they can be understood quickly, and to add impact place the deliverable at the beginning so it will stop a reader's eye movement.
Focus on your career highlights
The career history comes next after your achievements, starting with your most recent job and working backwards.
Identify what you have done over the last 10 years at the most. Your suitability for the new role may even be solely based on what you have done over the last 5 years, particularly if it is a fast-paced sector like IT.
All you will do is bore the reader if you prattle on about what you did 20 years ago - it simply will not be relevant, if indeed it is read at all.
If necessary consolidate older and less relevant jobs under an 'Additional Experience' heading and do not date it or use more than a couple of bullet points. Simply state job titles and maybe 'blue chip Footsie 100 companies' or something similar to demonstrate continuity of sector or rank.
Don't make the career history read like a job description, by listing all your duties and responsibilities - focus on just the highlights.
It must sell you, using power words to begin each bullet point, written in a compelling manner that talks about your personal skill-usage and how you have made a difference and added-value.
The career history must be skill-centred and relevant - it is no use harping on about another skill that you feel you are good at but is not required in the new job.
You have to entice the reader, whet their appetite and give them a reason as to why they would want to meet you over the 100's of rival applicants.
Only list relevant education and training
Unless you've just left school or recently graduated, you should keep the education section brief and list it after the career history. Just focus on the most relevant qualifications and training you have undertaken.
What else should be included?
If you need to include any extra information in your CV, then add an 'Additional Information' heading, which could include driving licence (if relevant), IT and language skills. Hobbies and interests can be left off, unless they complement your day job.
Don't waste good selling space by including 'References are available on request'. This has nothing to do with a CV, plus it is the new employer's prerogative to ask if they want these after a job offer has been extended.
The first page is crucial
Once you've written your CV, go over it again and make sure that the most important information is on the first page and that it's easy to read - this is pivotal to your success, as it's the first to be read in just 30 to 40 seconds.
A decision to invite you for interview will probably be sub-consciously made before the bottom of page one, page two merely cements a positive decision. So, if the first page doesn't grab the attention immediately, your CV is likely to be rejected.
What is the new employer buying?
When writing each section of your CV, ask yourself about what the new employer is buying. It's not just your former job description or duties and responsibilities, because these could apply to anyone doing your job.
You must clearly show that you possess the relevant skills and capacity to add-value at your next place of work - if you can do this, then both employers and recruiters will want to put you on their interview short-list.
Want to share?
You can share this article on creating an interview-winning CV by clicking on the buttons below:
Other Pages To Visit
Professional CV Writing Service