Free CV Examples That Won Numerous Job Interviews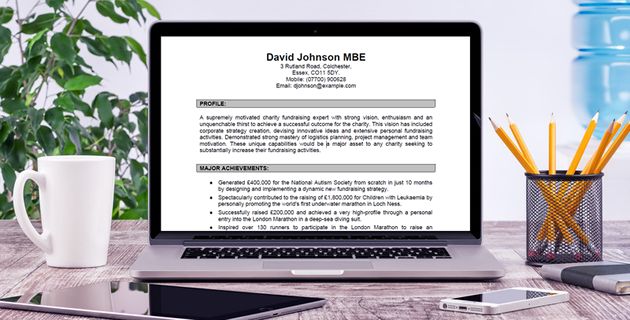 Share this article by clicking on the buttons below:
The three CV examples below will show you how to quickly improve your own CV and win more interviews:
Typically CV examples are in black and white, so they can be printed on any printer. All CV examples are the copyright of Bradley CVs and you can only print them out for your own personal use. Unauthorised copying is not permitted.
Our professional CV writing service produced all the new CVs, which enabled our clients to quickly win the interviews and job offers they wanted.
Please note that names, addresses, telephone numbers and email addresses have all been changed to protect the identities of the three clients who kindly allowed us to feature their CVs here.
CV Example 1 - Helen Shaw's Original CV
Helen had graduated from the University of Sussex and was working as a Customer Assistant at a supermarket - not what she wanted to do, but it paid the bills, as she put it.
Ideally, she wanted a graduate level position within the music industry, but her current CV just wasn't having any impact at all.
Our CV review identified that her original CV lacked any real achievements, which meant she stood no chance of beating the 100s of other applicants who were applying for the graduate job that she so desperately wanted.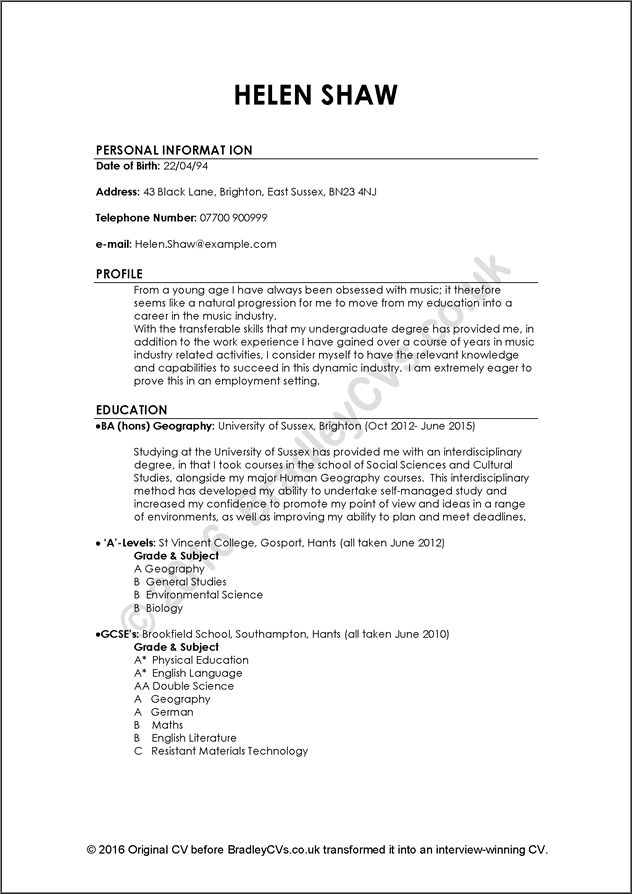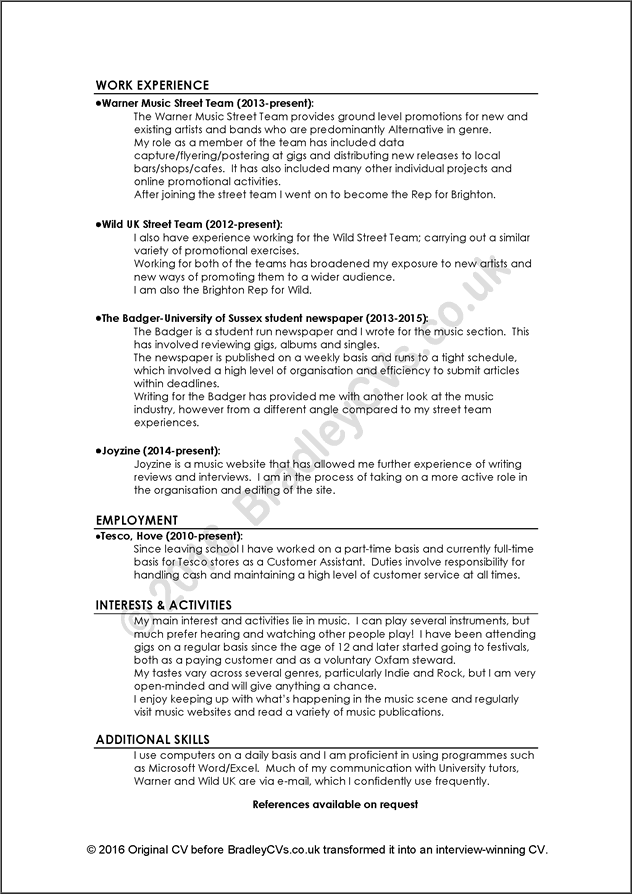 Helen's New CV Produced by Bradley CVs
After an in-depth telephone consultation, we transformed Helen's CV packing it full of the achievements that would make her CV stand out and immediately convince employers that they needed to interview her.
We used a clear professional layout, so her achievements shone out. Graphics and over-elaborate layouts can be distracting and can cause problems for the applicant tracking systems used by both employers and recruiters.
The new CV by Bradley CVs quickly enabled Helen to secure the job interviews that her original CV just couldn't get her, and she beat 100s of other job applicants to win her dream job with a major record label.
Please note that the copyright statement that appears on the example CVs does not appear on the CVs we produce for our clients.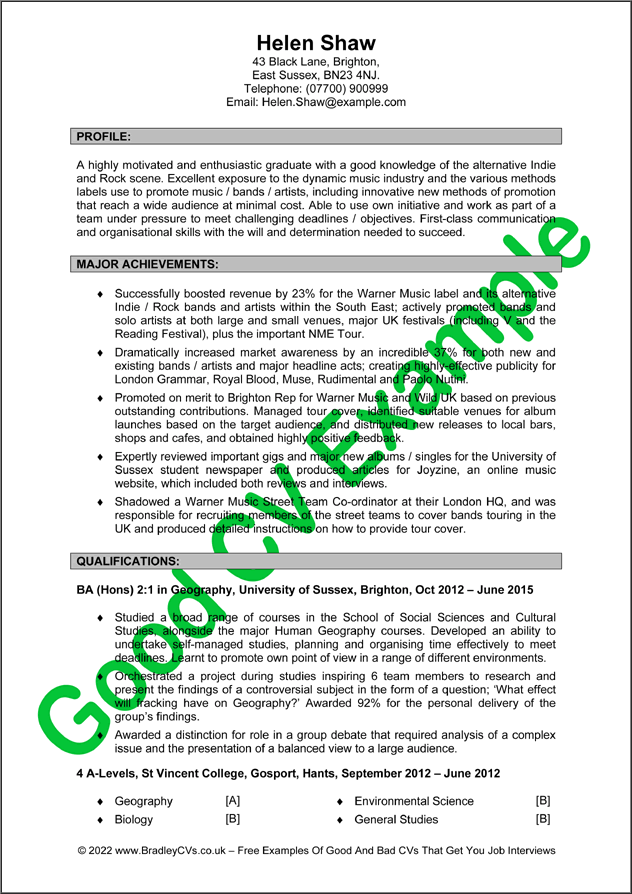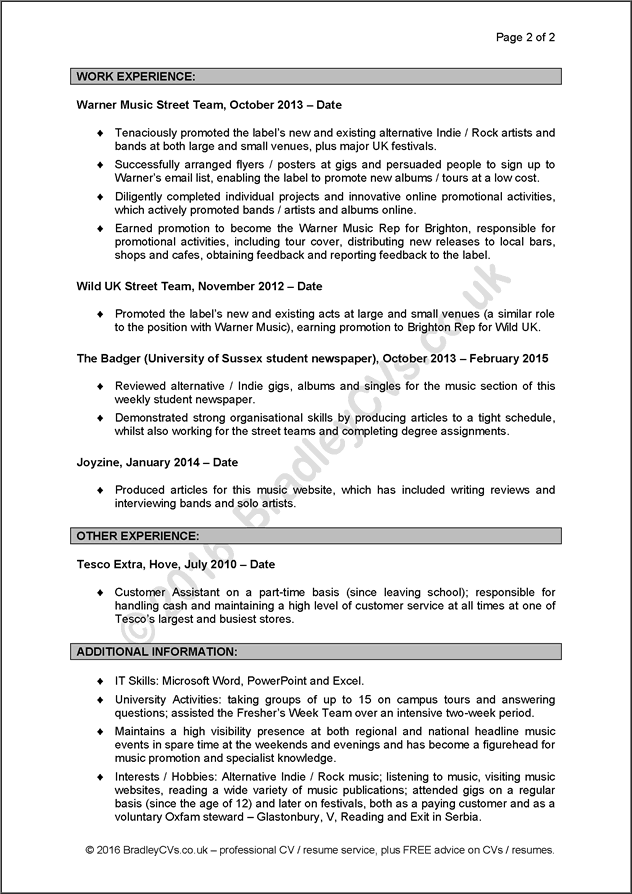 CV Example 2 - Ian Smith's Original CV
Ian was about to get married and would then be relocating to a different part of Scotland.
His existing CV wasn't getting him the interviews that he urgently needed, as it didn't reflect everything that he had to offer an employer.
He therefore required a far better CV that would swiftly win him the interviews and job offers he desired.

Free CV Review - Click Here Now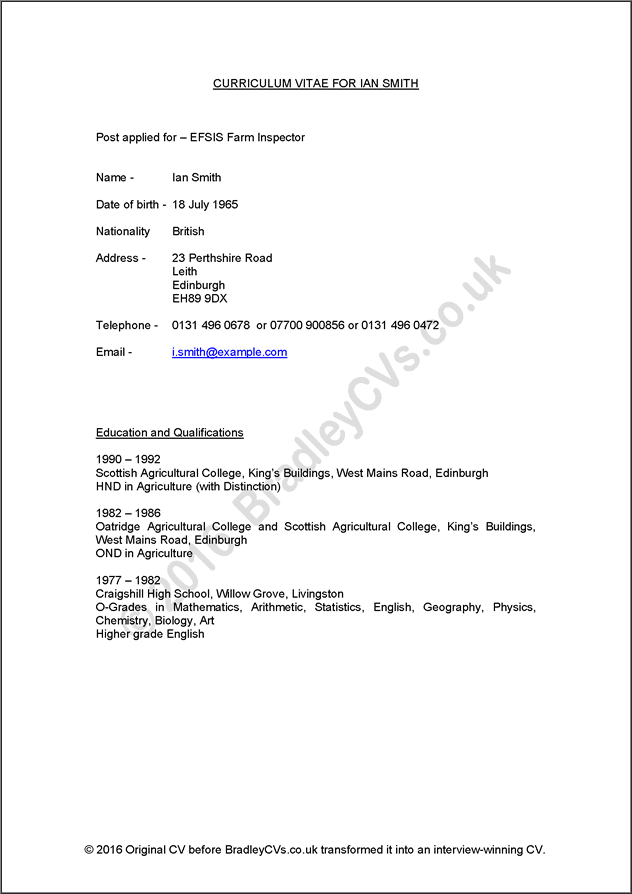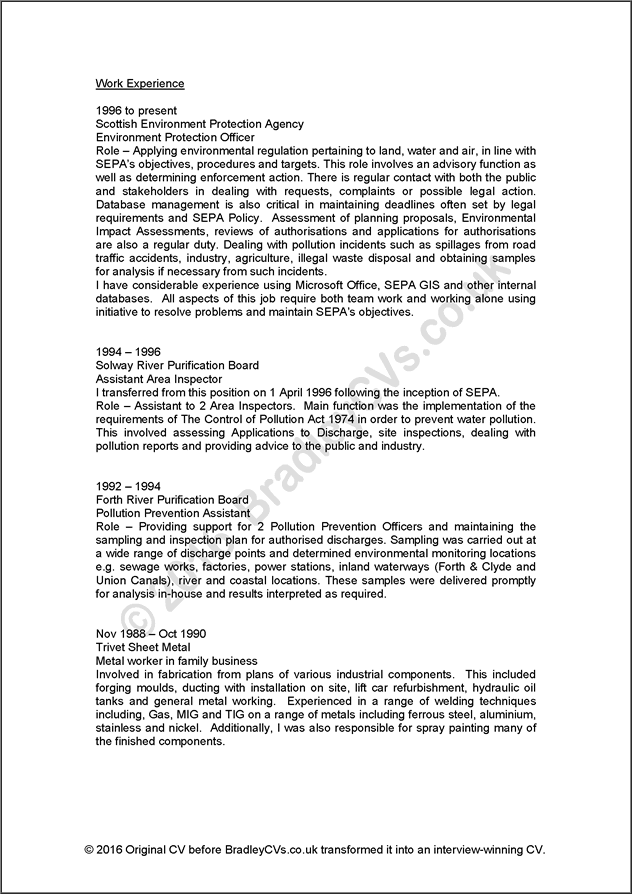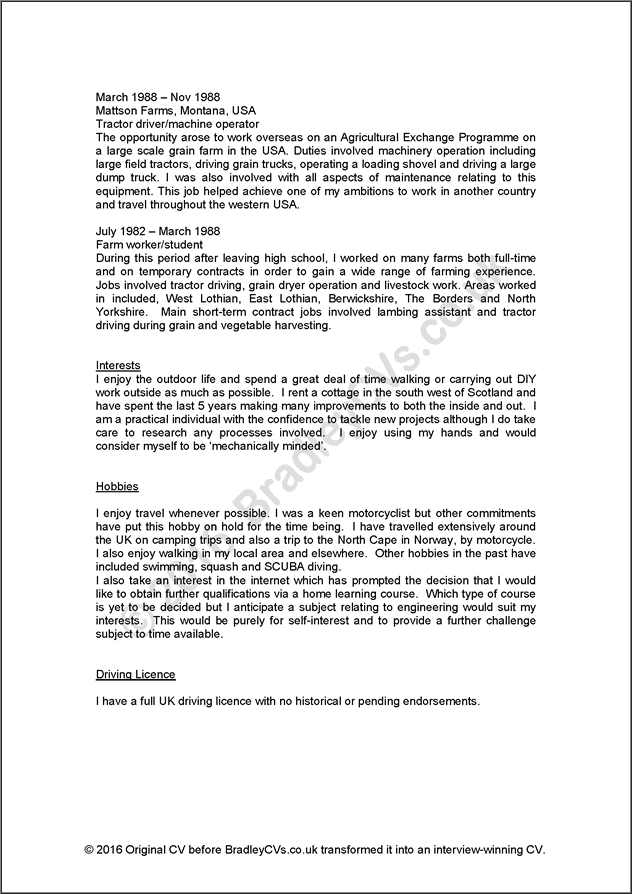 Ian's New CV by Bradley CVs
Following our detailed telephone consultation with Ian, we produced a powerful new CV that focussed on his experience, skills and achievements that would instantly persuade employers that Ian merited an interview.
The powerful new CV from Bradley CVs successfully secured the interviews that had eluded his previous CV and he swiftly converted these into a firm job offer, which allowed him to quickly relocate after he got married.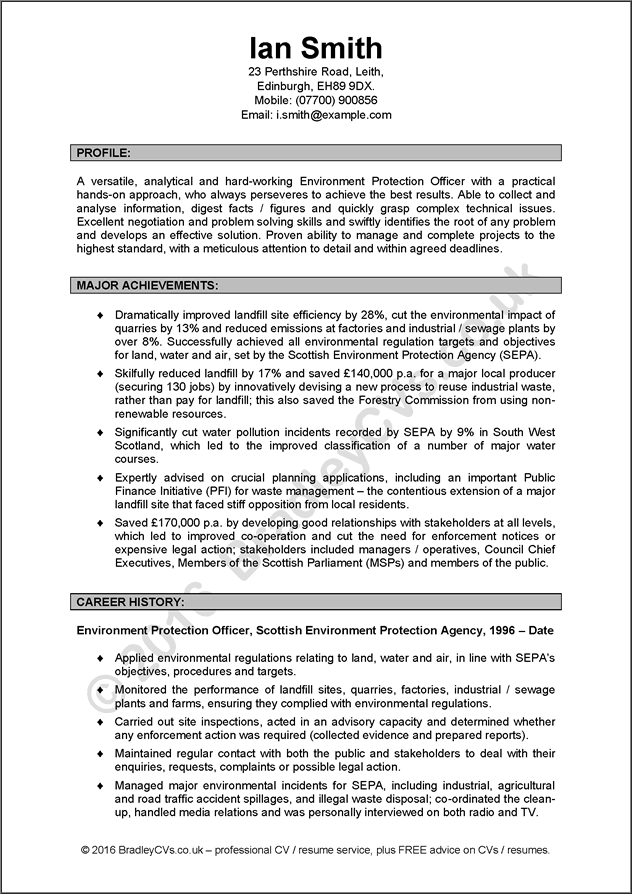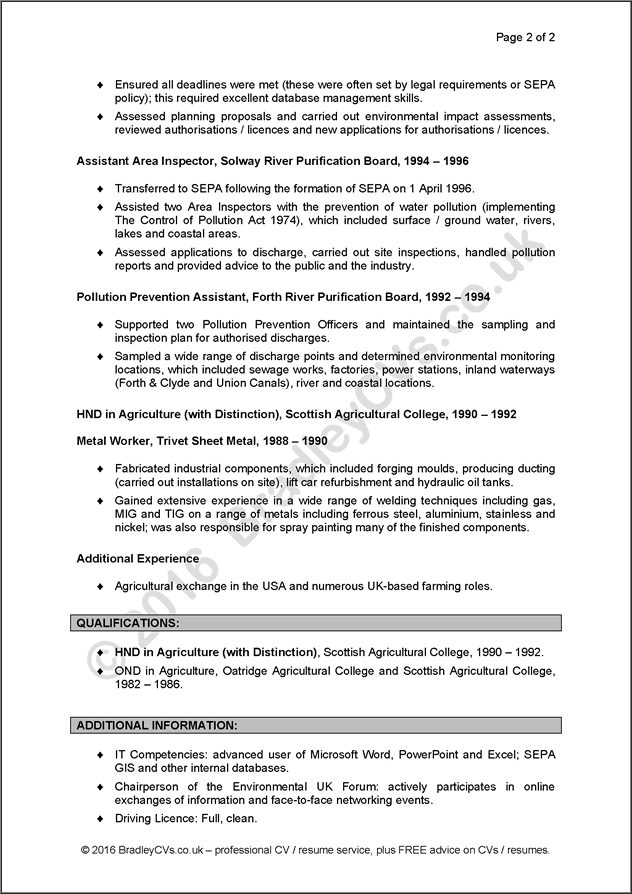 CV Example 3 - David Johnson's Original CV
David's original CV wasn't getting him the executive level interviews that he needed, as he wasn't able to identify his own key achievements and make his CV stand out.
It's far harder at management and executive level - a mediocre CV just won't make any impression when you're competing against 400, 500 or more other highly experienced candidates.

Free CV Review - Click Here Now Professional CV Service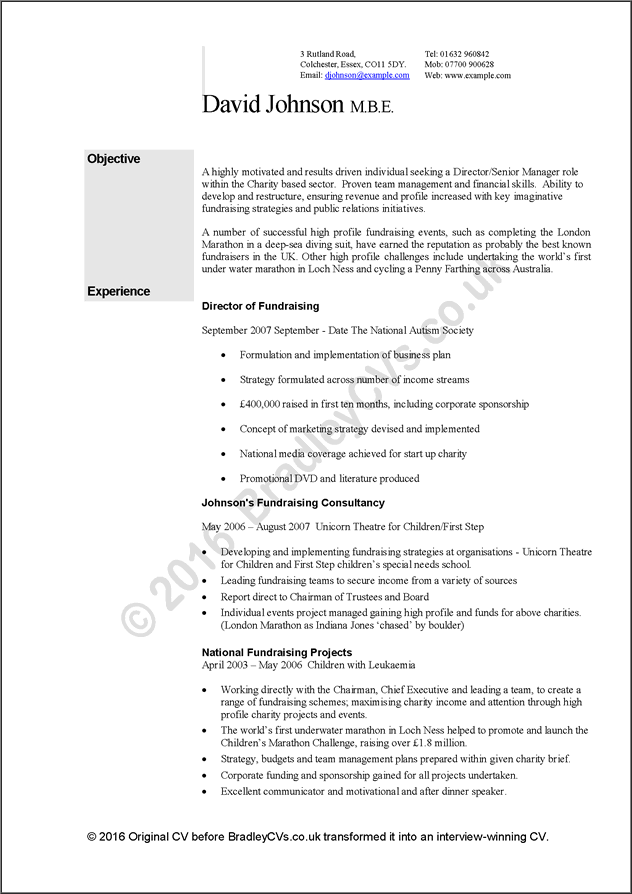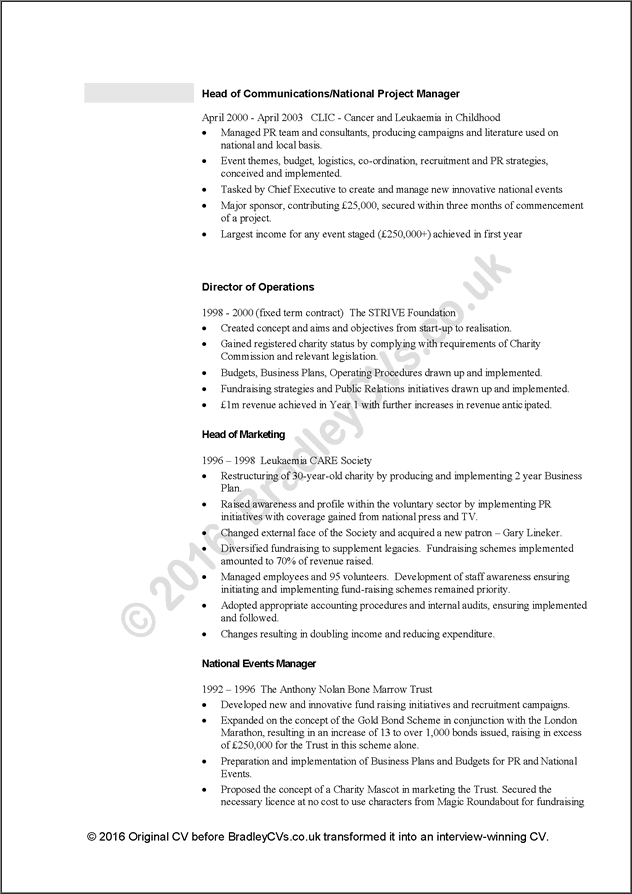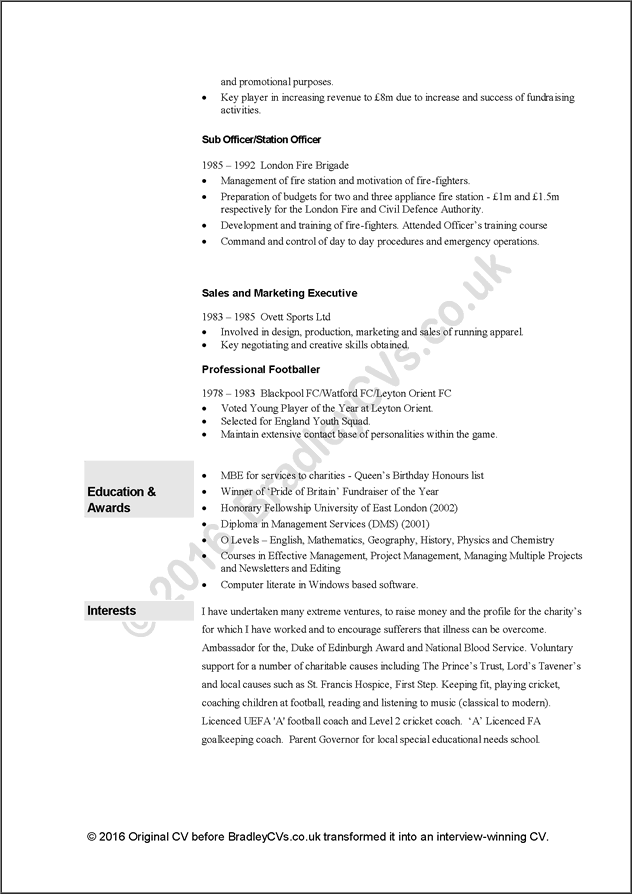 David's New CV by Bradley CVs
After our comprehensive telephone consultation, we produced a compelling CV that showcased David's outstanding breadth of experience and achievements.
This compelling new CV enabled David to get the job interviews and new job that he ultimately craved, despite having to beat 400 or 500 other executive-level CVs.
Please note copyright watermarks protect the CVs on our website - these won't be included on your CV if you choose to use our professional CV service.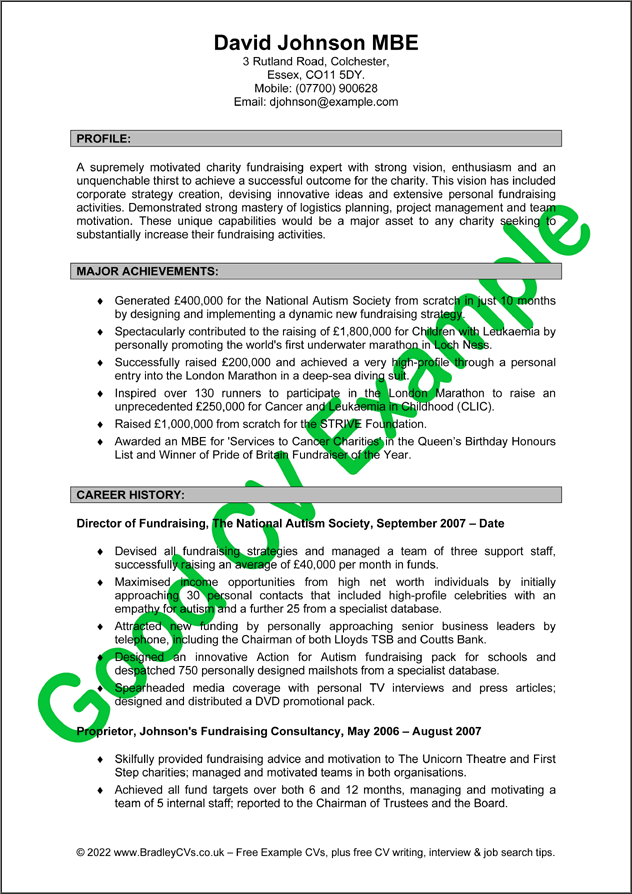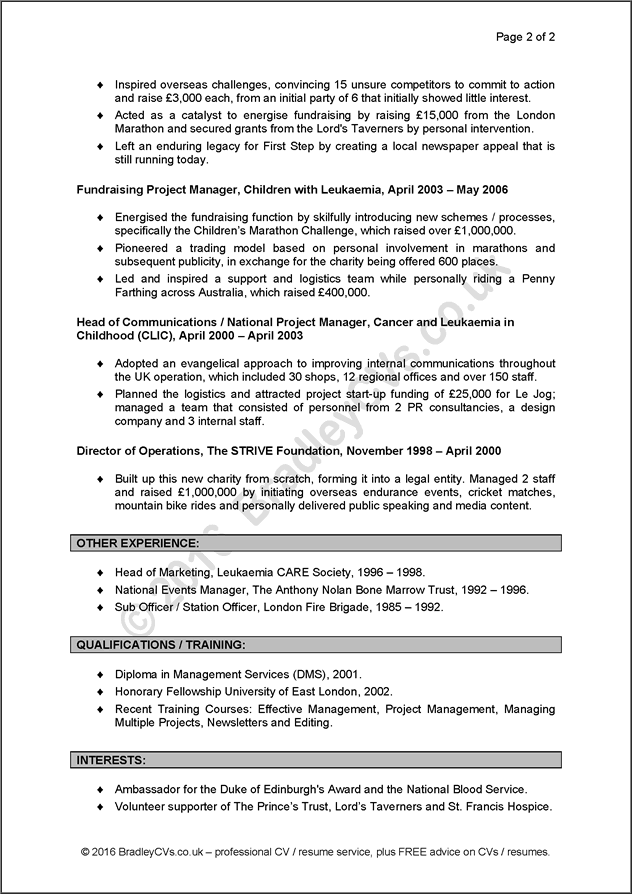 Want to share this article?
Please share this article if you liked these CV examples:
Other Pages You May Wish to View