Can your CV pass the 30 second test?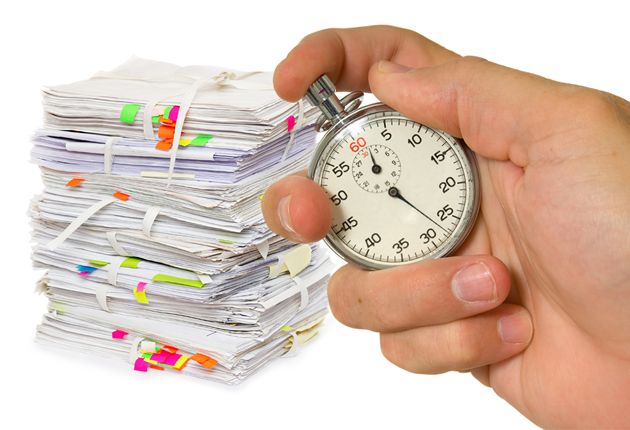 You can share this article by clicking on the buttons below:
Employers and recruitment agencies are so busy nowadays that they're unlikely to spend more than 30 seconds reading your CV.
They may have 100s of other CVs to read today, plus a multitude of other tasks to complete and they therefore have very little time to spend on your CV.
Below, you'll learn how to ensure your CV passes the 30 second test and gets you the job interviews that you really want.
1. Only apply for a job when you're a good match
Jobs advertised online can attract 100s of applicants, as it's so easy to apply, which means that only the applicants judged as a good match by the employer / recruiter will get an interview.
Make sure that you've thoroughly read the job advert and check that you possess most of the essential and desirable characteristics (experience, skills, qualifications, etc).
If you're a close match, then it's certainly worth applying, otherwise you may be better off spending your time on another job application.
2. Keep your CV short
No one has time to read a long 10-page CV anymore and most people will just skim read your CV very quickly.
This means it's normally best to keep your CV to just two pages, certainly no more than three pages, unless an employer / recruiter specifically requests a longer CV.
3. Make the headings easy to find
Recruiters and employers want to find things fast, so make it super easy for them to find the information they want quickly.
Breaking up your CV into separate sections is key, and make sure you use clear and simple headings that stand out.
4. Facts and figures get your CV noticed
It's crucial to grab the attention of employers and recruiters quickly, otherwise they'll just move onto the next CV.
Use interesting facts and figures throughout your CV, especially when it comes to talking about your own achievements and results.
Tell employers and recruiters specifically why you're better than the other applicants: have you saved money, boosted revenue, improved efficiency / productivity, made a specific difference?
5. Tell a consistent story throughout your CV
Don't have unexplained gaps in your CV and make sure that your CV is set out logically, so that it tells a consistent story.
If you have changed profession or sector, been promoted or moved sideways, make sure this is clearly explained in your CV.
Recruiters and employers need to see you'll be a good fit for the job and don't want to employ someone who'll leave in a couple of months.
6. Tailor your CV to the job you have applied for
You'll only get invited to an interview if your CV is judged as a good match for the essential and desirable characteristics in the job advert.
So, you should tailor and change your CV to show that you possess all the characteristics that the employer / recruiter required in the job advert.
Look at each section of your CV and ensure that you have demonstrated the experience, skills, qualifications and results expected.
7. Only include relevant qualifications and training
It's important to get across your key qualifications and training courses, but only include what is relevant to the job you're applying for.
Make sure that any qualifications and training courses that are vital clearly stand out, so that employers and recruiters can't possibly miss them.
Lesser qualifications / training can be left off, if you need the space for more important information, such as experience or achievements.
8. Spelling and grammar are still vitally important
Employers and recruiters consistently say that poor spelling and grammar put them off candidates.
So, make sure you thoroughly check your CV (and other documents) and get someone else you trust to check them too.
Glaring spelling and grammatical errors will give a very poor impression of your candidacy, making you seem lazy, with poor attention to detail.
9. Always communicate information clearly
Every communication you have with an employer / recruiter will be judged against what is expected of a successful candidate.
When you're phoning, emailing or filling in the additional information box (in an online job application), make sure you're projecting the right image, as you won't get a second chance.
10. Your CV must sell you better than other CVs
Remember, your CV may be competing against 100s of CV, if it doesn't sell you well enough, then someone else will get the interview that should have been yours.
Think carefully about how you word your CV, using powerful words and phrases that sell your skills, experience and achievements.
Want to Share This Article?
You can share this article by clicking on the buttons below:
Other Pages You May Wish to Visit
Professional CV Writing Service