Order Online, By Phone Or Email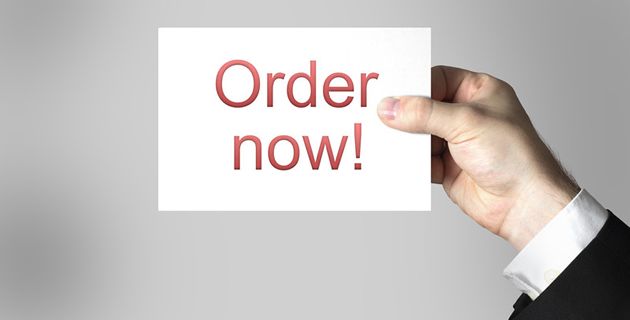 Thank you for your interest in placing an order with Bradley CVs. You can order on the phone, by email or online.
To order online, please click on one of the buttons below.

You can also order a cover letter / LinkedIn Profile at the same time as a new CV.


Select CV £79 High Profile CV £179 Premier CV £279

Freephone: 0800 331 7756

. International: +44 1606 831 320. Monday to Friday, 9am to 5pm (UK). Calls to 0800 numbers are free from UK landlines and mobiles.
Please include your current CV (if you have one) and indicate if you want to pay online or over the phone (please include your weekday daytime phone number).
You can pay through PayPal or any major credit / debit card, including Visa, Visa Debit, Visa Electron, MasterCard, Maestro, American Express (Amex) or JCB.
Professional CV Service Description Discover how Bradley CVs can create an impressive CV for you that makes employers want to interview you, rather than all the other applicants.
Other Services You Can Order From Bradley CVs
We can also expertly write cover letters, a LinkedIn Profile, personal / supporting statements, job application forms and MBA application forms. Plus we also provide interview and job search coaching over the phone.
All these services can either be ordered at the same time as your new CV / resume or you can order them at a later date.
If there are any other related services that we haven't listed, please contact us by phone or email, as we are happy to accommodate any 'one off' requests. Please note that we are not a recruitment agency and that we don't offer careers advice.
Payment Types Bradley CVs Accepts
Online: You can use PayPal or credit / debits cards, including MasterCard, Visa, Visa Electron, Visa Debit, American Express, Maestro and Discover cards
Email: We can send you a payment link and you'll then be able to use the same payment types that we listed above in 'Online'.
Telephone: You can use credit / debit cards, including MasterCard, Visa, Visa Debit, Visa Electron, Maestro, American Express and JCB cards. If you want to pay online or by PayPal, please ask us to email you a payment link.
Post: If you're not in a hurry, then you can use British Postal Orders or a cheque payable to Bradley CVs Ltd. A cheque must either be from a UK bank or building society, or from an international bank that has a Pounds Sterling account. Cheques will need to clear before we can actually start work on your new CV / resume.
Terms & Conditions
As a CV writing service it's vitally important to us that you get the job interviews that you crave, so we offer you an Interview Guarantee.
Please note that we need to receive your payment before we can start work on your CV and that all services are provided as per our standard terms and conditions - you can find details here.
What Would You Like to Look at Next?
Our Professional CV Writing Service Pages:
CV Examples:
Other Services: