Free CV Examples by Bradley CVs
To get our free CV examples emailed straight to your email inbox please enter your first name and email address in the box below. You'll discover how you can significantly improve your CV and win the interviews you deserve.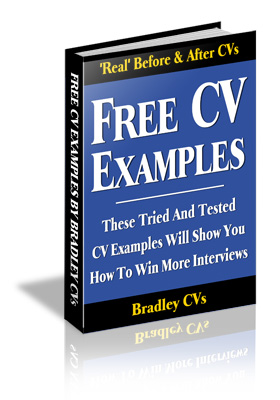 Any information you enter in this form will be treated as strictly confidential and will not be passed on to any other company. All information is collected and processed in accordance with the Data Protection Act 1998. If you are concerned about your privacy please read our Privacy Statement.