How to Win More Interviews Via Job Boards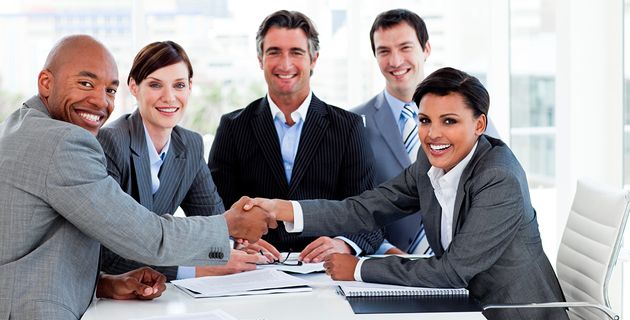 Share this article by clicking on the buttons below:
You've seen an advert on a job board for a job that you really want to apply for. But how do you ensure that you'll win an interview, when you know so many other people will also apply?
In this article, you'll discover the mistakes other applicants make, and how you can greatly increase your interview chances and make your own application stand out.
Jobs advertised on job boards typically attract 100 to 500 applicants, sometimes even more, as it's so simple to post a job on multiple job boards, which then appear on job aggregator websites too.
But it's easy to beat the other applicants to an interview, because most applicants put almost no effort into their applications, which means employers and recruiters can swiftly reject them.
1. Do you meet the criteria for the job?
When you see a job advert that interests you, before you hit the 'Apply Now' button, you need to think about whether you actually match the criteria for the job.
So many people just think "I could do that", without giving the job any further thought. They then hit the 'Apply Now' button, attach their CV and that's it. The employer then looks at their application and dismisses their application in less than 10 seconds, as they simply don't match the requirements of the job.
Look carefully at the job advert and note down the key experience, skills, qualifications, etc, that are required. Are you a good match? If you are, then it is certainly worth applying.
If you're only a partial match, then you should reconsider whether it's worth applying. Your time might be better spent applying for another job where you are a much better match.
Most jobs will attract 100s of applicants, so if you're only a partial match your application is likely to be rejected, unless it's a hard to fill job, where there will be very few suitably qualified applicants.
If you don't meet all of the criteria, but still want to apply, then you need to put in extra effort into your application. You may still be unsuccessful though, if there are other candidates that are a much better match for the job.
2. Cover letter / additional information box
If there is an option to upload a cover letter, then make sure that you include one. Alternatively, there may be an additional information box, which you can fill in.
Quite a high percentage of applicants don't include a cover letter or fail to fill in the additional information box, which means that they are missing out on a great opportunity to impress the employer / recruiter.
Completing a cover letter / additional information box allows you to demonstrate your commitment and interest in the job, telling the employer / recruiter why you are right for the job and how you meet the criteria.
If you don't fill in the cover letter / additional information box, it's much easier to overlook your application, as it may look like you're not that interested in the job, or you're just applying to every job you see.
A great cover letter can almost win you an interview, before the employer has even looked at your CV.
But, of course, your CV needs to be as good as your cover letter. If you have a great cover letter, then you open the CV and shock, horror, it's terrible, then your application will be rejected.
3. Don't be generic, be very specific in your cover letter
A lot of applicants use exactly the same cover letter for every single application that they make. This sort of generic cover letter is not going to impress an employer, in fact the opposite is the case.
A generic cover letter makes it look like you're not bothered, in a similar way to the applicants that didn't include a cover letter or fill in the additional information box in the first place.
Employers are looking for dedicated and engaged employees who will make a difference, not people who can't be bothered to create a cover letter or fill in the additional information box.
Note down how you match the key criteria in the job advert, e.g. the experience, skills, qualifications, etc. This should form the basis of your cover letter.
Tell the employer specifically why they should invite you to an interview by showing how you have made a difference and how you can add value. You must clearly demonstrate why you are better than the other candidates.
Sometimes the initial sort may be conducted by a junior employee or someone in the HR department who is recruiting for another department. They may not know exactly what the job entails and may be working off a checklist or the job advert itself. So the sooner you convince them that you meet the criteria in the advert the better.
4. Make sure you answer any questions correctly
Some employers / recruiters ask a series of yes / no questions, as part of the application process to reject unsuitable candidates. Applicants can then be automatically eliminated based on their answers.
This allows employers / recruiters to reduce the number of applications that they actually have to read, which is extremely useful if they're getting 200 or 400 applicants. Anything that removes a few applications saves them time.
When you're answering questions, always make sure that you read the questions very carefully. If you select the wrong answer, you may be deselecting yourself from a potential interview. So don't rush, take your time.
As well as yes / no questions, you may also be asked to provide specific information or asked a direct question in the job advert. Make sure that you address these in your cover letter or the additional information box.
Failing to address questions shows poor attention to detail and possibly a lack of interest in the job itself, which may cause the employer / recruiter to just reject your application.
5. Make your CV stand out
Even if you've do everything else outlined in this article, they'll all be for nothing if your CV is weak or poor. You need to demonstrate consistency. A great cover letter can create initial interest, but your CV needs to stand out and command an employer's attention if you are to win an interview.
Producing an outstanding CV has been covered in detail in our other articles, so we're not going to say anything more here, but it is the single biggest factor in getting you a job interview.
6. Always respond quickly to employers and recruiters
When an employer or recruiter contacts you regarding an application you made through a job board, make sure you reply as quickly as possible to their emails and phone messages.
We now live in a 24/7 culture, employers and recruiters therefore expect you to respond promptly. Some jobs have to be filled almost instantly, so any delay in replying might mean that you miss out on an interview.
Take great care with your emails, ensuring they're professional. Check your emails thoroughly for spelling and grammatical errors, as these can detract from an otherwise good application and make you look careless, with poor attention to detail.
Always be courteous on the phone, even if you receive the call at a difficult time. You can always ask employers / recruiters to call you back at a more convenient time or arrange to call them back yourself.
If you need to leave a voicemail message, then practise what you're going to say beforehand, as you need to sound professional.
A disjointed message won't impress an employer or recruiter. Make sure you leave your first name, surname and telephone number. You should state the reason why you are calling them and include the job title.
If the message is for a recruiter, then you may also need to mention the job's reference number, as a recruiter could be advertising for several different employers with the same or similar job titles.
7. Be authentic, be memorable, be yourself
Using a job board can often feel impersonal for both applicants and employers / recruiters. So much of the process is now spent on a PC, laptop, tablet or smartphone. Decisions about who to interview are frequently made without ever speaking to the applicants, based solely on CVs and cover letters.
Always convey that you are engaged and enthusiastic about the job you are applying for in all your communications, such as your cover letter / additional information box, emails, telephone messages, telephone calls, etc.
Try to inject some of your personality into your communications, especially the traits that are important for the job that you are applying for. For example if you were applying for a job where you needed to be an outgoing salesperson, then make sure you show this.
8. Keep accurate and detailed notes
It's now so easy to apply for a job through a job board that by the end of a week, you can easily forget which jobs you actually applied for. It's therefore important to keep a copy of each job advert, so you can refer to it again if the employer / recruiter contacts you or if you get an interview.
Job adverts may only run for a short time, so the next time you try to look for a specific job advert, it may no longer be there. This could be very inconvenient if you are invited for an interview and can't remember exactly what the job involved. How could you prepare properly for the interview?
Always keep a record of your conversations with employers / recruiters. You may need to refer back when you next speak to them or when you are preparing for an interview. If you don't keep accurate records of conversations, it can be very difficult to remember who said what.
9. Update your personal details
When you first sign-up to a job board, they'll normally ask you for your name, email address and job title. This information may be passed on to employers when you apply for a job.
So you should update this information if any of your details have changed, since you originally signed-up.
Listing an old job title could cause confusion or worse still cost you a job interview. For instance if you still listed your job title as customer assistant at a supermarket (a student job you had when you signed-up 10 years ago), this could stop an employer from reading your CV if you were now applying for a management position.
Make sure you check your spelling, grammar and capitalisation. Not capitalising the first letter of your name or misspelling your job title makes you look extremely careless, with a lack of attention to detail - not characteristics likely to make an employer want to interview you. Double and triple-check everything.
10. Conclusions
It's now almost ridiculously easy to apply for a job via a job board, just a couple of clicks of the mouse or taps on your smartphone. Employers and recruitment agencies can quickly attract 100s of applications when they post a job advert.
Your application can simply be lost in the sea of applications, if it doesn't stand out and get the attention of the employer / recruiter who posted the job advert.
Most applicants don't realise that their own actions (or inaction) make it extremely easy for employers / recruiters to quickly reject their applications. They apply for too many jobs and then spend too little time on each application.
The majority of applicants don't thoroughly check whether they meet the job's criteria. They don't include a 'specific' cover letter (if an optional cover letter is allowed) and they send a poor CV. This just leads to the applicant being rejected.
To successfully win interviews, it may be better to apply for less jobs, but spend much longer on each individual application. This will take more effort on your part, but you'll be rewarded with far more interviews.
Always make sure you re-read the job advert and check that you meet the job's key criteria. If you can add a cover letter or there's an additional information box, then you must state precisely how you meet the job's requirements.
Your CV must mark you out as one of the best applicants and you must always respond quickly to employers / recruiters. Keep accurate and detailed records and ensure your personal details held by the job board are up-to-date.
Want to share this article?
Share this article by clicking on the buttons below:
Other Pages You May Wish to Visit